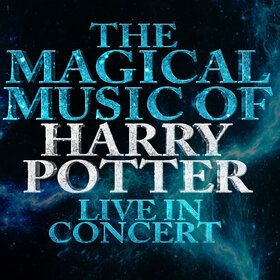 Ein meisterhaftes Orchester interpretiert 2023 und 2024 das musikalisch Beste aus acht Harry Potter Filmen und geht damit auf deutschlandweite Tournee. Sichern Sie sich jetzt ihre Tickets für The Magical Music of Harry Potter – live in Concert bei Reservix!

Wenn auch Sie ein wahrer Harry-Potter-Fan sind, dann sollten Sie diese Gelegenheit beim Schopfe packen. So mitreißend wurde The Magical Music of Harry Potter niemals inszeniert.

Am 26. Juni 1997 erschien der erste von sieben künftigen Harry-Potter-Bänden – mit einer Auflage von gerade einmal 500 Exemplaren. Die Kinder- und Jugendbuchreihe, die später zum rekordverdächtigen Welterfolg avancieren sollte, verkaufte sich relativ bescheiden. Erst mit den weiteren Romanbänden stiegen die Verkaufszahlen international an die Spitze. Bis heute wurden weltweit 135 Millionen Exemplare in 48 Sprachen verkauft. Zwischen 2001 und 2011 wurden schließlich acht Verfilmungen des Bestsellers produziert. Daniel Radcliffe, Emma Watson und Rupert Grint haben den fiktiven Figuren Gesichter verliehen. The Magical Music of Harry Potter ist ein Konzert, das die fantastische Filmmusik von John Williams, Patrick Doyle, Niclas Hooper und Alexandre Desplat präsentiert.

The Magical Music of Harry Potter führt uns in die träumerische Welt von Hogwarts. Ein Konzert, so aufregend wie ein echtes Abenteuer. Sichern Sie sich jetzt Ihre Tickets und erleben Sie Filmmusik so lebendig wie niemals zuvor!
Source: Reservix